1. Introduction to the Outdoors in Vancouver
Vancouver is one of those rare urban centers which offers quick and easy access to seemingly endless backcountry and outdoor recreation.
A quick jump over the Lions Gate Bridge from downtown takes you onto the 'North Shore' with immediate access to countless miles of trails buried within lush forests offering sweeping panoramic vistas – an area of terrain which revolutionized mountain biking, and has three ski resorts.
Heading further north, along the Sea to Sky highway, takes you to Squamish, Whistler and Pemberton – areas which offer dozens more of the most brilliant summits you can scale summer or winter, and some of the best rock climbing terrain in North America. This area north of Vancouver alone would take years of endless hiking to begin to explore, but in case that's not enough for you, just head east of Vancouver into the 'Lower Mainland'. Coquitlam, Maple Ridge and Chilliwack are just a few cities within reach that offer gorgeous peaks, with each region offering its own unique topography, experience and different adventures, including paragliding, river rafting and more.
Note: This is a 'first-draft' – and this guide will be expanded shortly. If you have any suggestions for added content, please contact me.
---
2. Outdoor Safety
Before you head out the door for you adventure, there's one important consideration: safety.
Each year in the province of British Columbia there are over 1,000 search and rescue missions initiated. That is more than all the other Canadian provinces combined. Most of these missions become necessary due to a lack of preparation by those heading into the backcountry. Vancouver is a beautiful city where you can enjoy many different types of outdoor recreation, but please be cautious and prepared before heading out. Do not be fooled by your proximity to civilization. Once you step into the backcountry, you are truly on your own.
Before heading out on any trip you should realize the unexpected can occur on your trip. This includes sudden weather changes, injuries, getting lost, and wildlife attacks. For this reason, you must always hike with the Ten Essentials (if hiking, or otherwise be properly prepared for your chosen sport). It is also good idea to fill out a Trip Plan and leave it with someone you trust, so they know when to expect your return and can provide the needed details to authorities if you don't return. More details on outdoor safety in B.C. can be found here:
---
3. Outdoor Activities
Let's get to the fun stuff. Here's a list of some ideas of the outdoor activities you can enjoy around Vancouver, and some websites/ links which will give you more details.
3.1. Hiking
There are too many hikes near Vancouver to list on this guide. Just know this – there are over one hundred spectacular hikes you can do within a 2-hour drive from downtown Vancouver.  The most popular destinations are Whistler, Squamish, North Vancouver and Chilliwack. I'll suggest a few of my favorites below, but for more comprehensive lists, check out the recommended websites.
Suggested hikes:
You can't go wrong with one of these hikes!
Online hiking guides and websites:
Check out these websites to discover some great hikes around Vancouver.
Hiking books:
---
3.2. Trail Running
My personal favorite outdoor activity. I've already written a 3-part series on getting started trail running in Vancouver so I won't expand here – just click the links below for everything you need to know: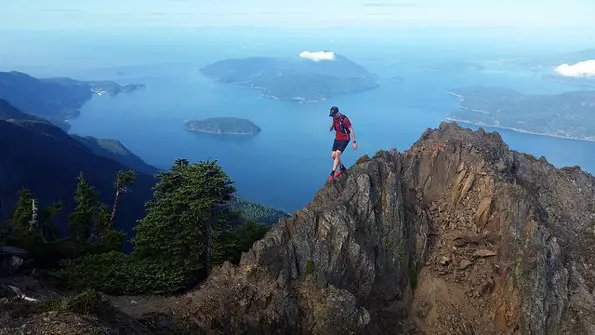 ---
---
3.3. Camping
There is no shortage of campsites around Vancouver. There is paid camping available within B.C. Parks sites and private campsites, and also free camping on Crown land within Canada (ie, backcountry camping).  B.C. Parks campsites are very hard to secure reservations for. Reservations (done via Discover Camping – link below) opens up 3 months prior to the arrival date. Many campsites will typically fill up immediately. The good news is most campsites also hold a number of 'first-come-first-serve' sites.
Recommended campsites (car camping):
Recommended campsites (hike-in):
Camping resources:
---
3.4. Skiing and Snowboarding
There are three great ski resorts on Vancouver's North Shore – all about a 30-minute drive from downtown. All offer great downhill skiing, as well as snowshoeing and other winter activities. Further up the coast is, of course, Whistler Blackcomb – one of the world's premier skiing destinations.
---
3.5. Paddling Sports (SUP and Kayaking)
There's no shortage of opportunity to get on the water around the city.
It's hard to beat a day of kayaking in the Indian Arm.
[More details coming soon]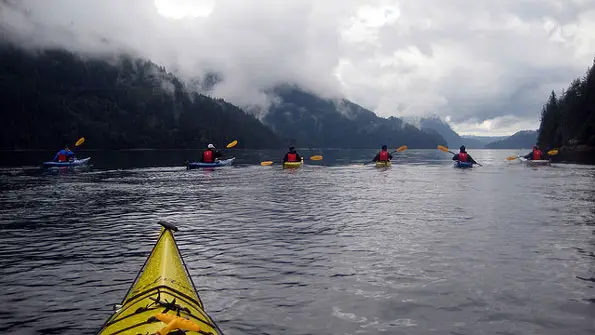 ---
3.6. Mountain biking
[More details coming soon]
There are three places you can't go wrong with a day of mountain biking, but many of the trails are not for beginners!
Whistler
Squamish
North Vancouver
---
3.7. Other outdoor activities
[More details coming soon]
Paragliding – There are a few companies around which offer gliding lessons and tandem jumps, including Grouse Mountain
Bungee jumping – Whistler Bungee offers a fantastic bungee jumping experience
Snowmobiling – Whistler is a popular spot to get out on the sleds
Kite surfing – Jericho Beach is great, but the winds don't get any stronger than in the Squamish Spit
Rock Climbing – Squamish has amazing routes for all levels of climbers
Scuba Diving – The water may be cold, but Vancouver is a great place to scuba dive. Popular dive locations are Whytecliff Park and Porteau Cove
White water rafting – Chilliwack is the spot to hit the rapids
Beaches for swimming – There are no shortage of lakes and sandy ocean beaches around. Some of the most popular ones are:

Wreck Beach
Jericho Beach
Buntzen Lake
Third Beach
Ambleside Beach
Deep Cove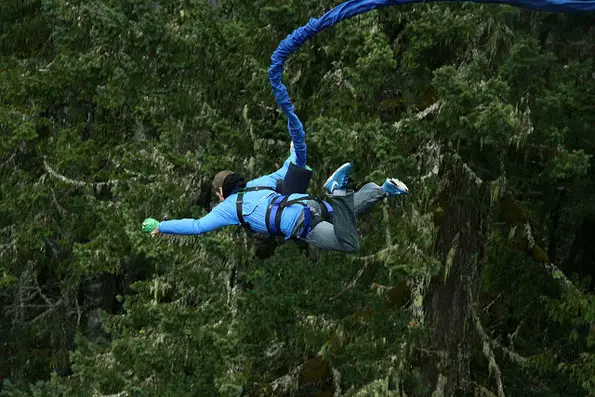 ---
4. Outdoor Stores
If you need to grab some gear, here's a list of outdoor retailers broken out by city:
---
5. Getting Social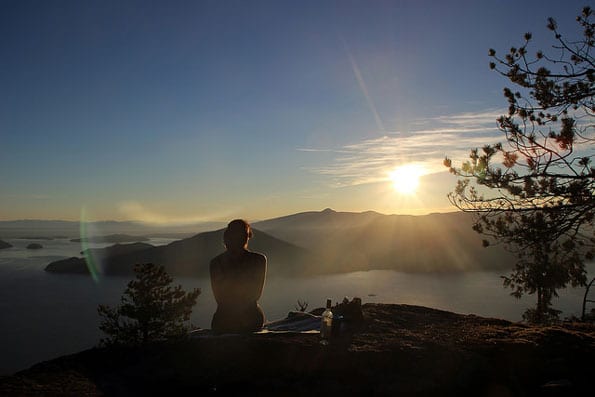 If you want to reach out for advice, or are looking for ideas and inspiration, here are the accounts you need to follow on Social Media.
5.1 Twitter
5.2 Instagram
There are too many great local photographers to list all the Instagram accounts worthy of a follow. Here's a handful to get you started:
---
6. Further Resources
In case you don't have enough reading ahead of you, here's a few more useful links!
---
This write-up is part of a collection of city guides compiled at Hiking in Finland. Check out the complete list of outdoor guides from cities around the world!