Beth Lake is a less-busy hike along the Sea to Sky corridor which starts near the Furry Creek Golf Course.
The main draw to this hike is the scenic Beth Lake, which is surrounded amphitheatre-style by tall, jagged peaks. Another nice thing about this hike is that it is less often frequented than many others in the area.
The Juan de Fuca Marine Trail covers 47 kilometres of dense, coastal forest. The trail carries alongside and over beautiful pebble beaches, waterfalls, suspension bridges, and the occasional pit of mud.
It is a challenging hike that rewards those willing to tackle it with incredible scenery and a sure-to-be unforgettable adventure.
---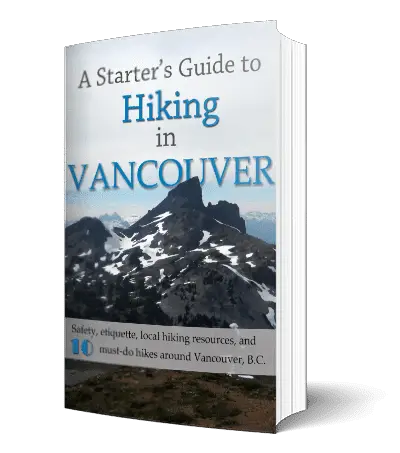 A Starter's Guide to Hiking in Vancouver.
Guides for 10 amazing hikes near Vancouver
Hiking safety and trail etiquette
Resources, hiking gear overview, and more!
Join Our Monthly Newsletter
Be the first to know about new hiking guides and stay up to date on local outdoor news by joining over 9,000 people on our free monthly newsletter.