The Sugar Mountain Loop is a peaceful, short hike in Belcarra Regional Park, Port Moody. The Sugar Mountain Trail lies between Sasamat and Buntzen Lakes.
The loop is rated as moderate but is likely on the easier side of moderate. The trail should be doable by most children who can handle the distance, making it a nice option for families.
Continue Reading Sugar Mountain Hike in Belcarra Regional Park
Living on the wet coast, we have to embrace the rain. Much of British Columbia is, after all, a coastal temperate rainforest. In fact, nearly a quarter of the world's remaining temperate rainforest is in B.C.
While this can make the winter months dark and dreary, the rain doesn't have to be a deterrent from getting out and enjoying hiking. In fact, a lot of Vancouver hikes are enhanced by the misty atmosphere of a dense west coast forest.
Continue Reading The 16 Best Rainy Day Hikes around Vancouver
---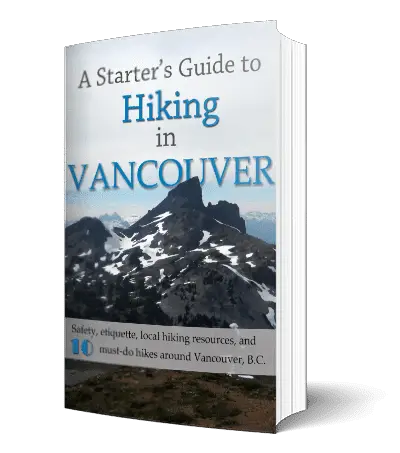 A Starter's Guide to Hiking in Vancouver.
Guides for 10 amazing hikes near Vancouver
Hiking safety and trail etiquette
Resources, hiking gear overview, and more!
Join Our Monthly Newsletter
Be the first to know about new hiking guides and stay up to date on local outdoor news by joining over 9,000 people on our free monthly newsletter.