Right off the bat, the WaterH Smart Water Bottle is impressive. Funded on Kickstarter and the winner of the Innovative Design Award in 2023, this water bottle has earned its reputation​​. The overall experience of using the WaterH Smart Water Bottle is enjoyable and easy. The setup involves three simple steps: charging the bottle via the wireless charging stations, connecting it to the WaterH mobile app (bluetooth), and finally, hydrating while the bottle automatically tracks your progress​​.
Recent Posts
---
Great Hike Ideas!
---
Search the site for a hike or article:
---
Download our Free eBook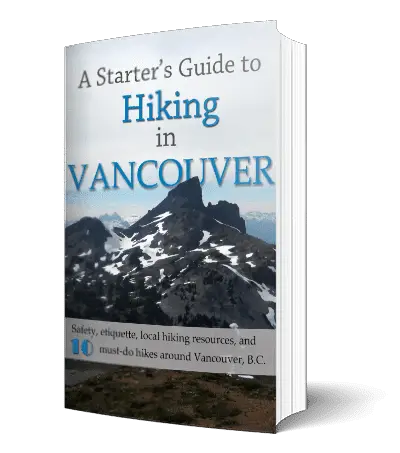 A Starter's Guide to Hiking in Vancouver.
Guides for 10 amazing hikes near Vancouver
Hiking safety and trail etiquette
Resources, hiking gear overview, and more!
Join Our Monthly Newsletter
Be the first to know about new hiking guides and stay up to date on local outdoor news by joining over 10,000 people on our free monthly newsletter.
Browse the Outdoor Vancouver shop
---