Mount Thom summit is a popular hike in the Promontory neighborhood of Chilliwack.
The hike is relatively short but provides plenty of elevation gain and a good workout. This makes Mt. Thom a popular destination for locals who want to get into nature and work up a sweat, without doing a full-day hike.
Rainbow Lake is a scenic alpine lake in Whistler. The Rainbow Lake Trail is a popular hike and is moderately difficult, with an average completion time of around 6 hours.
The route to Rainbow Lake is scenic. There are several cable and suspension bridges, 21 Mile Creek, a large waterfall, scenic old-growth forest, and views of Blackcomb before reaching the lake itself.
---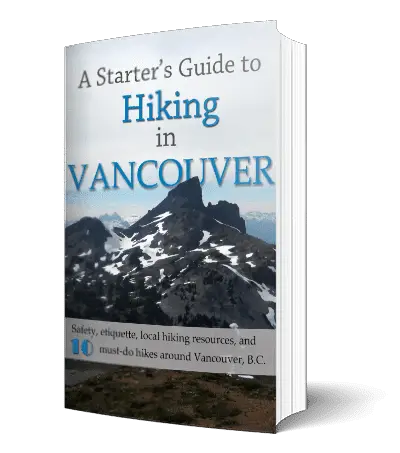 A Starter's Guide to Hiking in Vancouver.
Guides for 10 amazing hikes near Vancouver
Hiking safety and trail etiquette
Resources, hiking gear overview, and more!
Join Our Monthly Newsletter
Be the first to know about new hiking guides and stay up to date on local outdoor news by joining over 9,000 people on our free monthly newsletter.