Here is a resource page that you can always come to for local outdoor information. A collection of recommended guidebooks, safety info, helpful websites, etc. Enjoy!
---
Outdoor Safety & Etiquette
Safety first! Check out these pages related to hiking safety and ethics:
---
More Helpful Pages On Outdoor Vancouver
---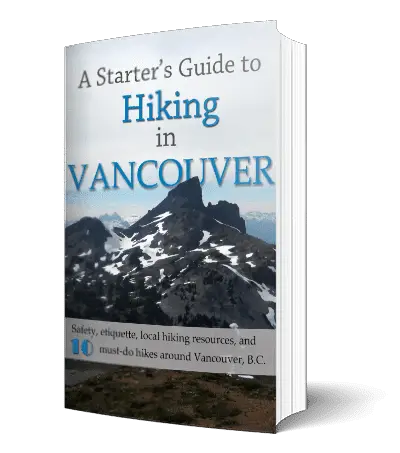 A Starter's Guide to Hiking in Vancouver.
Guides for 10 amazing hikes near Vancouver
Hiking safety and trail etiquette
Resources, hiking gear overview, and more!
---
Resources To Help You Prepare For Your Next Hike
Finding out if a particular trail is snow-free, or what shape it may be in, seems to be the holy grail of hiking in Vancouver. There's seldom a single source of information that will give you a definitive answer. To help, below is a compiled list of resources you can use to gather more intel about your hike.
Websites for Trail Conditions
Social media
You can do a search for the hashtag or geotag of the location on Instagram, and look at some of the recent pictures. People can post old photos, so make sure the photos are current. You can comment on public photos and ask the poster if their photo is recent and how the conditions are.
There are also several hiking groups on Facebook (a few linked below) where people share updates on current trail conditions.
Other trip planning links
---
Online Canadian Outdoor Gear Retailers
If you're looking for outdoor gear, there are a number of great online retailers in Canada. Most provide free shipping with a minimum purchase. We have compiled a few trusted online retailers below.
---
More Helpful Links And Websites
---
Monthly OV Newsletter Archive
Hiking Vancouver: Exploring Southwest British Columbia's Most Beautiful Trails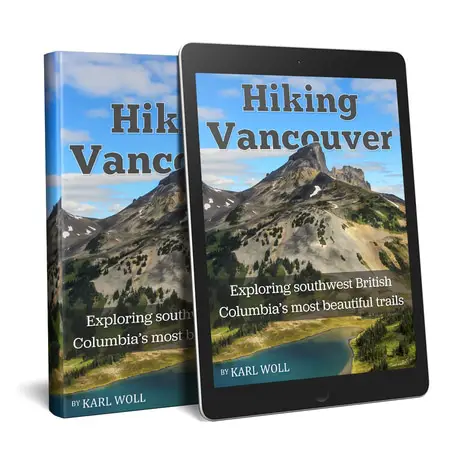 Want all 130+ of Outdoor Vancouver's hiking guides in one eBook? From the classics like The Chief and Black Tusk to the hidden gems, they're all here in over 500 pages!

Hiking Vancouver is your guide to the best hikes in southwest British Columbia.
Only $8.99 (or included with OV Patron membership)
---