---
About Outdoor Vancouver
Outdoor Vancouver brings the latest news, events, hiking trail guides, company profiles, product info, and more to Vancouver's outdoor recreation enthusiasts and endurance athletes. We have in-depth hiking guides for over 120 local hiking trails, which include photos, video overviews, hike stats, and step-by-step route descriptions. And we're constantly adding more. The aim is to keep you informed about the outdoors scene around the Vancouver area and inspire you to get outside.
About the editor: I was born and raised in the Lower Mainland, and am passionate about outdoor sports. Trail running and hiking are my two favorite activities and I try to get out as often as possible. I also like to paddleboard, cycle and snowboard.
After searching for a local blog related to outdoor pursuits in Vancouver, I wasn't able to find a complete resource with fresh content. So, in 2008 I created Outdoor Vancouver. Since then, the blog has slowly evolved into Outdoor Vancouver as you see it today, focusing on hiking. I'm always trying to put up valuable new content so you are always informed about what's going on in our beautiful little corner of the planet.
I am also the author of the The Great Hikes of Vancouver eBook.
Media, product testing, reviews and sponsorship: Have a question, want to advertise on the website, or have something you'd like reviewed? Contact me and see if there's a fit.
Please read our Privacy Policy and Terms and Conditions of Use.
---
Contacting Outdoor Vancouver
The easiest way to reach Karl is to:
But you can also find Outdoor Vancouver and Karl here:
---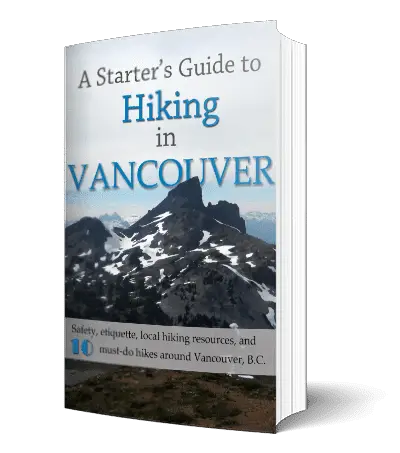 A Starter's Guide to Hiking in Vancouver.
Guides for 10 amazing hikes near Vancouver
Hiking safety and trail etiquette
Resources, hiking gear overview, and more!