Maplewood Flats – Table of Contents
Maplewood Flats Hike Intro
Maplewood Flats in North Vancouver is a 311-acre conservation area managed by the Wild Bird Trust of B.C. Maplewood Flats contains over 3 km of trails lining a beautiful and peaceful tidal marsh. It is a serene birding, nature observation, and walking area.
I first learned about Maplewood Flats, located just east of the Iron Worker's Memorial bridge, from Jack Christie's 52 Best Day Trips from Vancouver. Maplewood Flats has a long history. It was squatted on in the 40s and then used as an industrial site in the 70s, before it was finally designated as a conservation area in the 1980s.
It is a special place to many, and home to a diverse range of wildlife. More than 200 species of birds are spotted in the park annually! In the handful of times I have been to Maplewood Flats I have seen deer, river otter, a great gray owl, a cooper's hawk, and countless other birds.
As there is no elevation gain to speak of, a trip to Maplewood Flats qualifies more as a 'walk' than a 'hike'. Nevertheless, it is a great place to head for a quiet stroll alone or with the family. And if you're into birding or nature photography, this is one of the best spots around Vancouver to check out.
---
Maplewood Flats Hike Stats
Rating: Easy
Distance: 3.5 km
Net Elevation Change*: Minimal
Highest Point: n/a
Time Needed: 1.5 Hours
Type: Loop
Season: Year-round
Dogs Allowed: No
Est. Driving Time from Vancouver: 20 Minutes
Trailhead Coordinates: 49.306579, -123.001957
*For a better understanding of the stats and difficulty rating, check out the Hiking Guides page for details. Always carry The Essentials and fill out a trip plan.
---
Maplewood Flats Video
Here is a 2-minute video of our experience on this hike!
---
Maplewood Flats Hike Map
Profile
Minimum elevation:
No data
Maximum elevation:
No data
Duration:
No data
---
Maplewood Flats Hiking Route
The trail around Maplewood Flats begins at the Wild Bird Trust information hut. If the hut is open you can speak with a volunteer staff member. They will be able to tell you about any recent wildlife sightings and they can answer any questions you have about the park. As a conservation area, Maplewood Flats is run by volunteers and donations are appreciated here. On the backside of the hut, there is a whiteboard with a running tally of all the wildlife which has been spotted for the current month. The board will give you some ideas of what animals to be on the lookout for as you walk around.
From the hut, follow the wide dirt trail which leads towards the ocean. There will be a garden with bird feeders on your right. On your left is the Corrigan Nature House which is used for Wild Bird Trust events.
Following the trail, you will reach the ocean and you can walk down for a view of the Burrard Inlet and the city of Burnaby across the water. This area is Osprey Point. You may spot river otter or harbour seals here. And you can also find tiny crabs under the rocks – always fun for kids.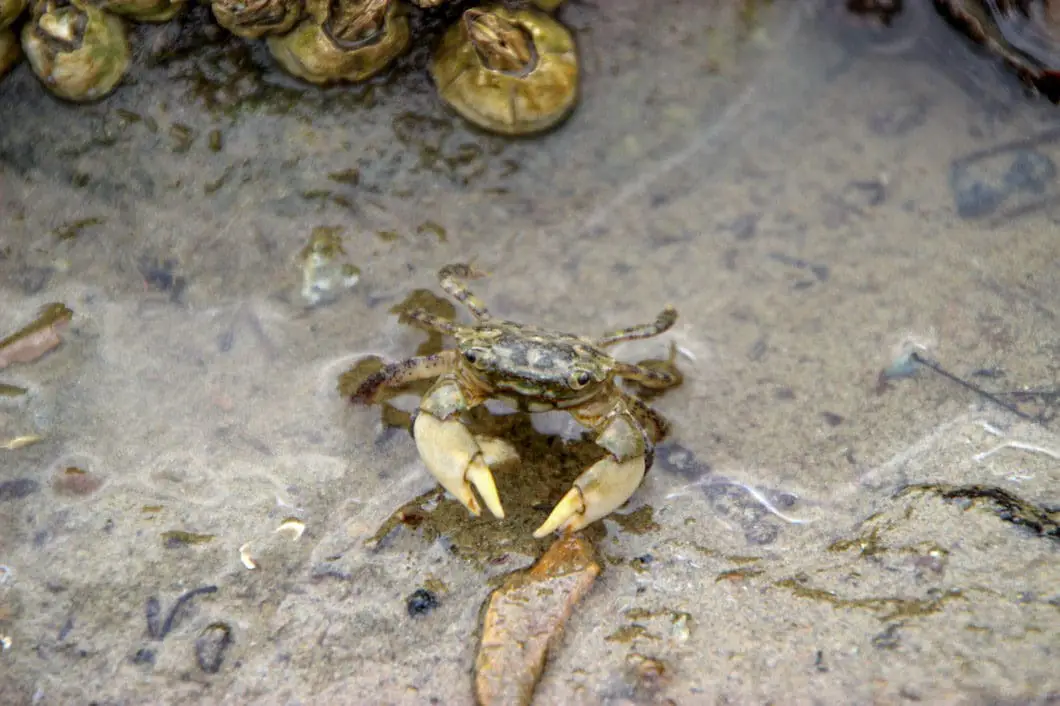 After you've checked out the beach, get back on the path and head over the bridge which takes you over the Old Barge Channel. Immediately after the bridge, you will go right at the junction.
Shortly after, there is another junction. Turn to your right and go up the hill. This short trail leads up to a small lookout area with two vantage points. From one lookout you can see a small pond below, and from the other lookout you can see a small chunk of Maplewood Flats. When ready, retrace your steps back down to the bottom of the hill.
Carrying on in the same direction east, you will soon come to a junction where there will be a pond on your right, known as Dragonfly Pond. Take a left at this junction. From this spot you will complete a loop around West Pond and return to this point.
A short way up the trail there is a quick detour on your right to an elevated overlook of another, much larger pond. This is West Pond. This pond is often full of ducks and other birds. This is especially true during winter as ducks will rest here during migration. You will see birdhouses in some of the surrounding trees around West Pond.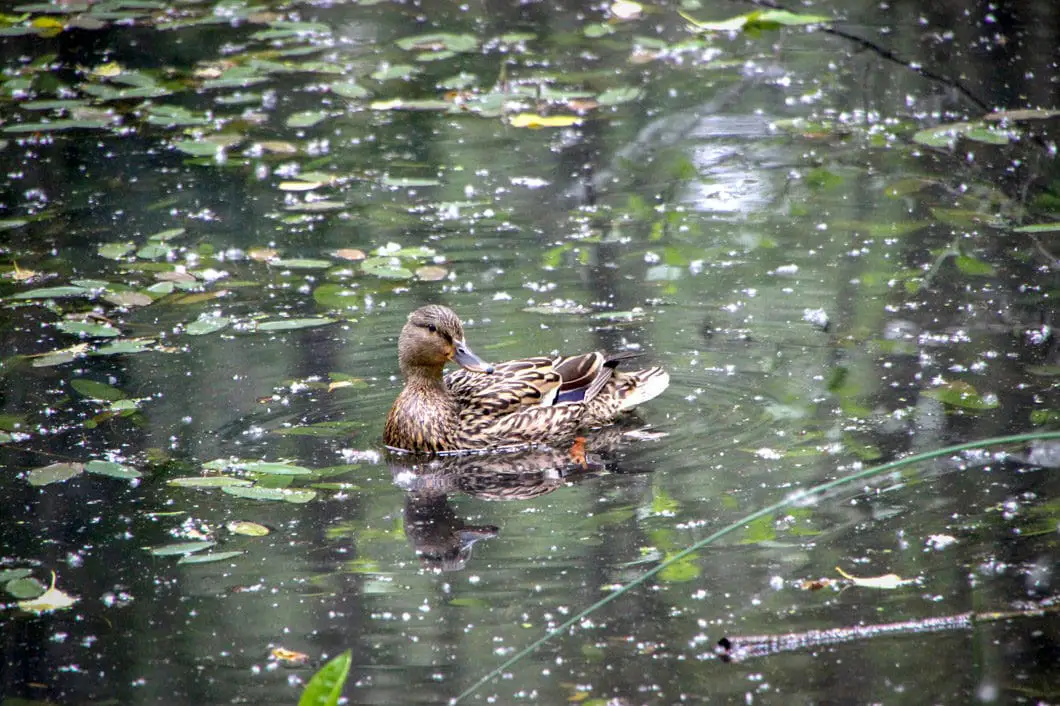 Return from the lookout and get back on the main trail. You will come to a junction, and you will go right. Follow the wide path as it winds its way through the park. Before long, you will reach a fence. The fence prevents you from walking out into a ecologically sensitive area. The Wild Bird Trust is trying to reintroduce a few species of butterflies here. Keep following the trail, which is now heading north (towards Dollarton Road). Soon, you will find yourself on the other side of West Pond at another lookout.
Cool fact: The conservation area is well known for its abundance in wildlife. It is located on the Pacific Flyway which is used by tens of thousands of migratory birds every year. 246 bird species have been spotted in this region. A few of the main types of birds commonly sighted in the area include waterfowl, shorebirds, raptors and passerines. In 1991 only one breeding pair of osprey inhabited the flats, in recent years the number has risen to four pairs. Bald eagles have also been known to nest in the area. [source]
From West Pond, the trail goes into the tall trees, and loops around. You will come back out to one of the first junctions you started at – by Dragonfly Pond. You can head directly back to your car here if you want. Better yet though, continue straight on this section of trail once more. But when you reach the end this time, turn left instead of right. This trail will take you to a few lookouts over the Burrard Inlet before bringing you back to the bridge at Osprey Point. You will have now completed an nice figure-eight of the park and seen most of Maplewood Flats.
If you wish to walk further, there are two overlooks of the mudflats located off the main trail east of the Wild Bird Trust hut.
On the 2nd Saturday of each month at 10 am the Wild Bird Trust hosts a free (donations encouraged) guided nature walk around Maplewood Flats. Each month has a different theme to introduce people to the conservation area and its wildlife.
You can download a map of Maplewood Flats here.
Download the PDF version of this guide for offline use
Enter your email to receive the free PDF version of this guide. You will receive the file immediately in your email, and will also gain access to the monthly Outdoor Vancouver newsletter.
---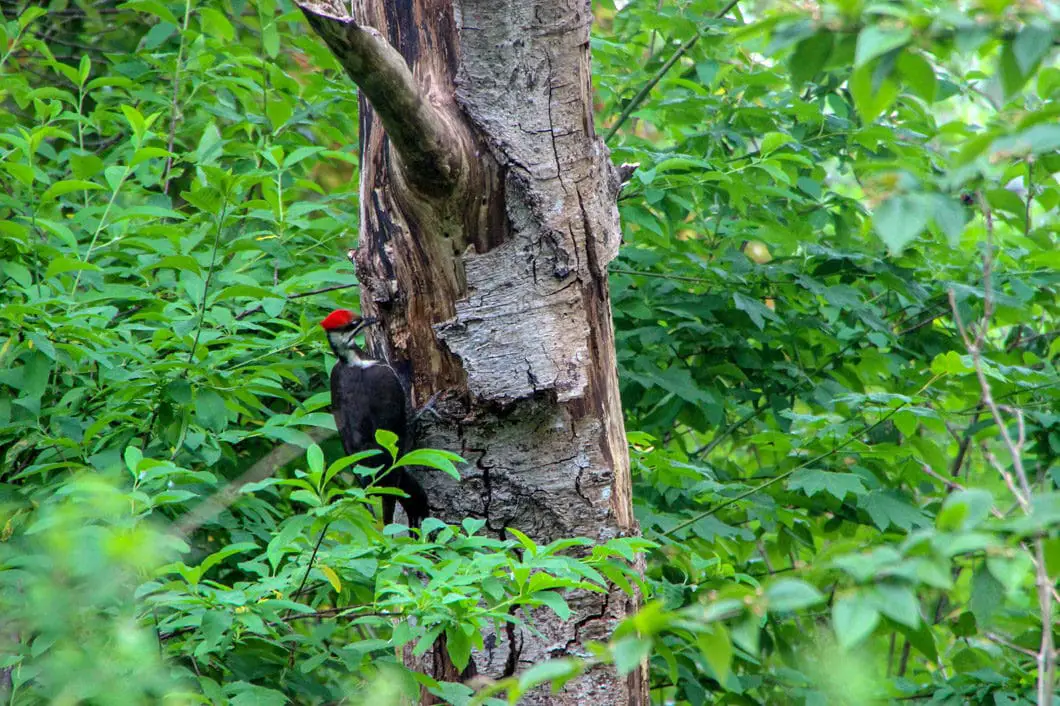 Directions and Parking
Follow Dollarton Highway east from the Ironworkers Memorial Bridge, heading towards Deep Cove. The entrance is directly off of Dollarton, next to the Pacific Environmental Science Center located at 2645 Dollarton Highway. You'll see a blue sign with a pair of binoculars where you turn in off the highway.
Please do not park in the Environment Canada employee parking area before during regular business hours.
Google Map directions are here.
---
Help Us Create New Hiking Guides!
Advertising revenue is falling quickly across the internet, and independently-run sites like Outdoor Vancouver are hit hardest by it. We are committed to keeping Outdoor Vancouver free and independent, but we need to find other ways to continue operating this site.

If you like our hiking guides and would like to help, please consider making a contribution with the PayPal or Patreon links below – any amount helps! There is also a list of other ways you can support Outdoor Vancouver here!
Becoming a Patron through Patreon unlocks membership benefits and rewards. Learn More.
A one-time donation through PayPal helps with monthly website hosting costs.
---
Other great hikes in this area
---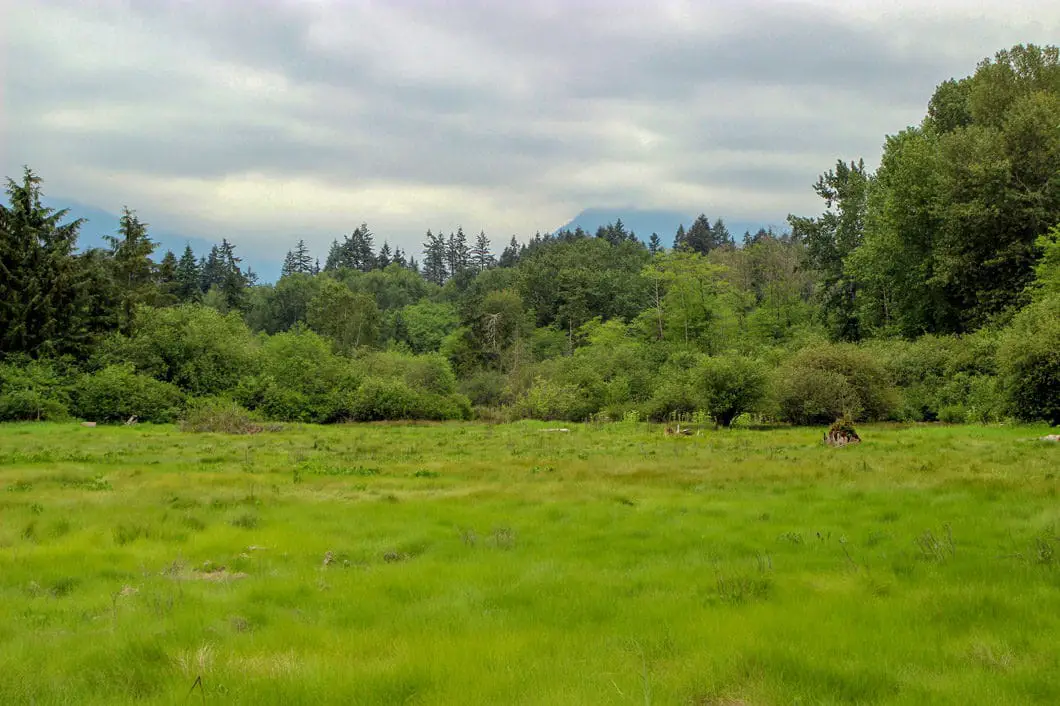 Download the PDF version of this guide for offline use
Enter your email to receive the free PDF version of this guide. You will receive the file immediately in your email, and will also gain access to the monthly Outdoor Vancouver newsletter.
---
Outdoor Vancouver Apparel