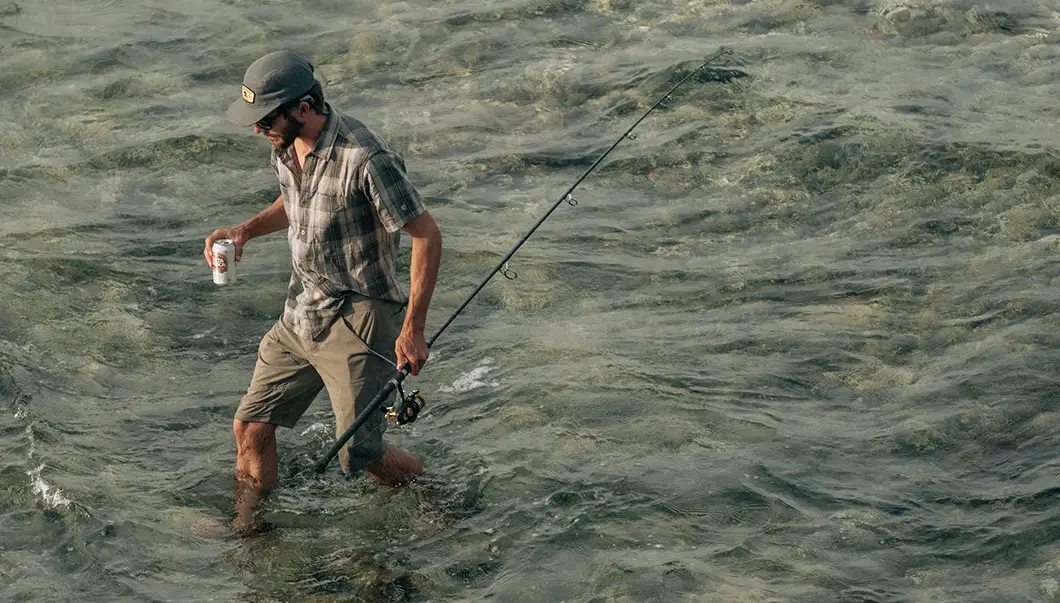 KÜHL Clothing is known for blending functional clothing with a rugged aesthetic, catering to those who love exploring the great outdoors. KÜHL's apparel is designed to ensure that outdoor enthusiasts are equipped for any journey.
This review will focus on two of KÜHL's offerings: the Men's Renegade Hiking Short and the Men's ENGINEERED Polo. Each piece reflects KÜHL's commitment to durable, versatile, and stylish outdoor wear.
Whether scaling peaks or exploring city streets, these pieces are a great addition to your hiking gear collection.
The Men's Renegade Hiking Short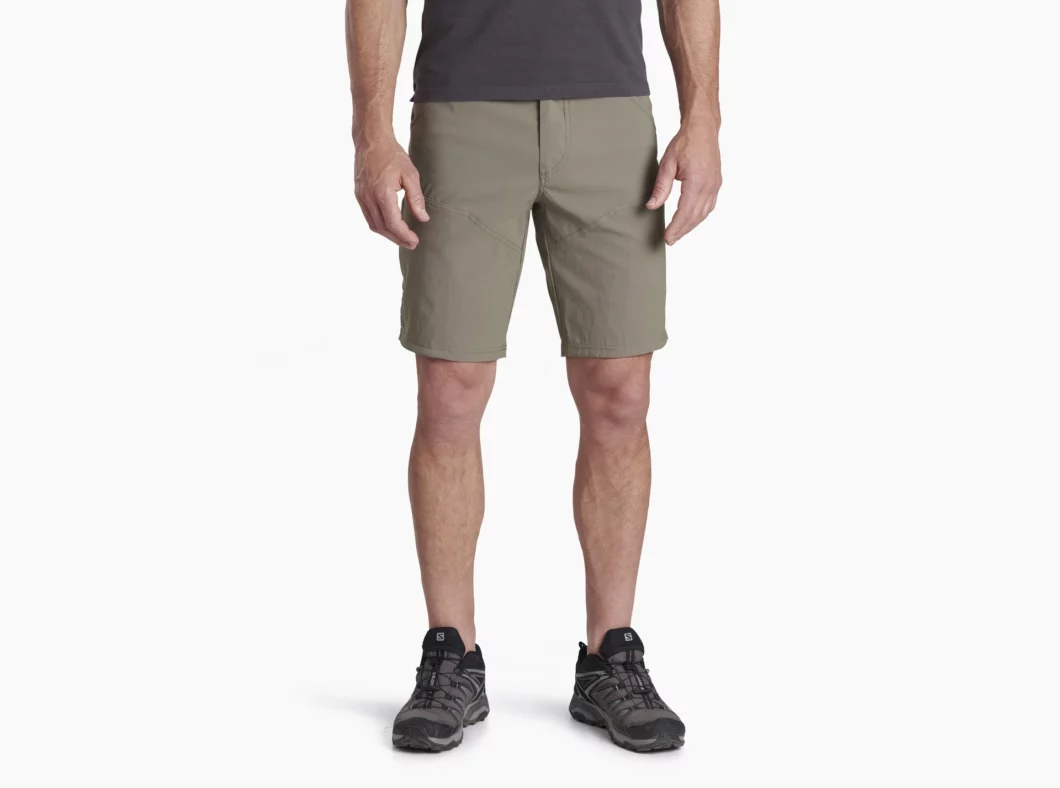 The KÜHL Men's Renegade Hiking Short is designed to offer a blend of comfort, durability, and functionality that meets the demands of hiking and other outdoor activities.
I wore these shorts during mutliple, challenging, full-day hikes last summer, and they held up perfectly.
Here are the main things I enjoy about these shorts:
Durability: The shorts are made from durable fabrics which is great for handling rough terrains during hikes​​ through thick forest or overgrown paths.
Comfort and Mobility: I enjoyed the comfort and mobility offered by the Renegade shorts. The shorts offer a stretchy material​​​​.
Pockets: The shorts come with a suite of pockets, which are helpful for carrying and easily accessing small items needed during the hike.
Versatile Use and Asthetic : Besides hiking, the shorts are versatile for various outdoor activities and even casual, everyday wear​​​​.
Conclusion
The KÜHL Men's Renegade Hiking Short is a solid choice for anyone seeking a durable and comfortable pair of shorts for hiking and other outdoor adventures.
The functional pockets and decent weather resistance add to their appeal.
Lastly, the casual-wear aesthetic appeal and the option to use it for various activities make it a great consideration for anyone who wants functionality and style.
Learn more about the Renegade Shorts on the KÜHL website.
---
The KÜHL ENGINEERED Polo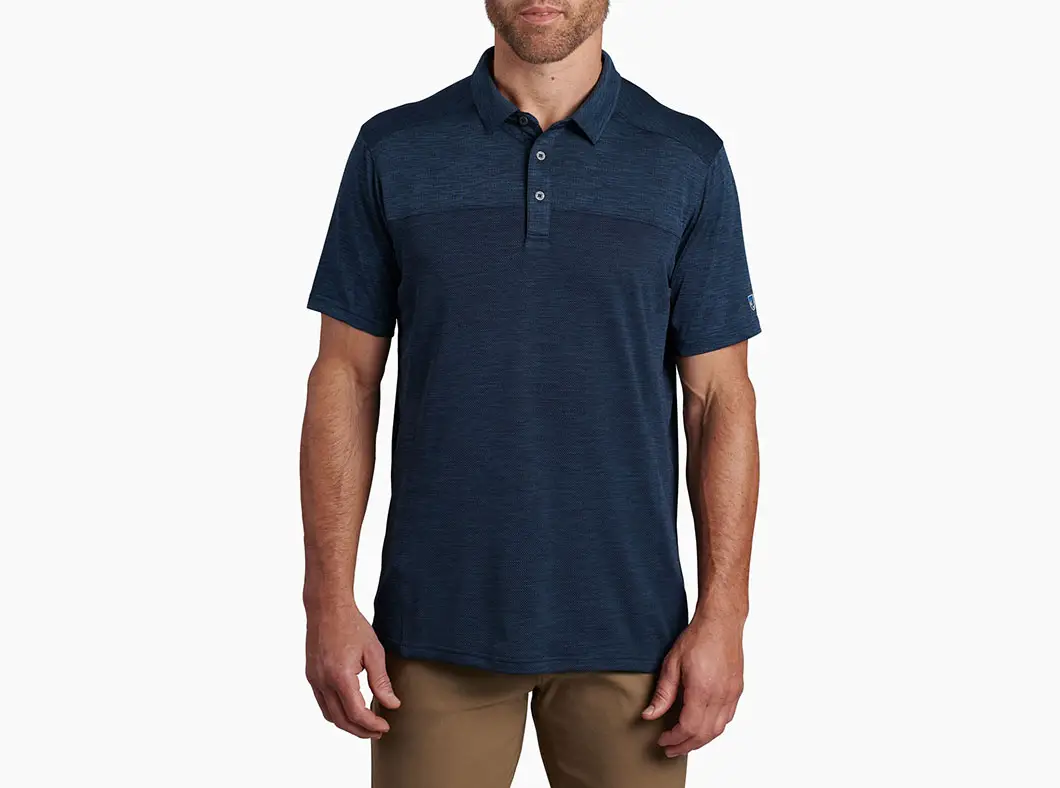 The KÜHL ENGINEERED Polo is designed for individuals with an active lifestyle who require a blend of comfort, breathability, and a modern design. This polo is engineered to provide superior moisture-management, odor resistance, and sun protection, making it a versatile choice for various activities.
Personally, I have worn this polo hiking a few times, but I find I wear it more often out on the golf course or driving range.
Pros:
Moisture Management: The KÜHLDRY knit fabric is praised for its superior moisture-management properties, keeping you dry and comfortable​​​​​​.
Odor Resistance: The fabric also provides odor resistance which is beneficial for long days out. My wife especially appreciates this feature.
Breathability: Strategically placed, breathable, open-knit panels keep you cool during hikes in the summer heat.
Sun Protection: The polo provides sun protection with UPF 25+ where needed most, and UPF 20+ protection in the open-knit panels​​. One of the reasons I love this for golfing, as you're more exposed to the sun than some hikes which are forested.
Conclusion
The KÜHL ENGINEERED Polo is an excellent choice for individuals leading an active lifestyle.
Its superior moisture-management, odor resistance, breathability, and sun protection features, along with a modern design, make it a worthy investment for those in need of a reliable, stylish, and functional polo shirt for various activities.
Learn more about the ENGINEERED Polo on the KÜHL website.