One of the great things about hiking in Vancouver is that there are plenty of hikes in close proximity to the city. Many of these are accessible by public transit.
In this post, we take you through our 14 favorite hiking trails accessible by public transit close to Vancouver.
Continue Reading The 14 Best Public Transit Hikes around Vancouver
Pacific Spirit Regional Park in Vancouver offers a huge network of over 70 kilometres of hiking trails in a beautiful forest, including seven kilometres of shoreline trail on the Georgia Strait.
The park is over 750 hectares in size.
---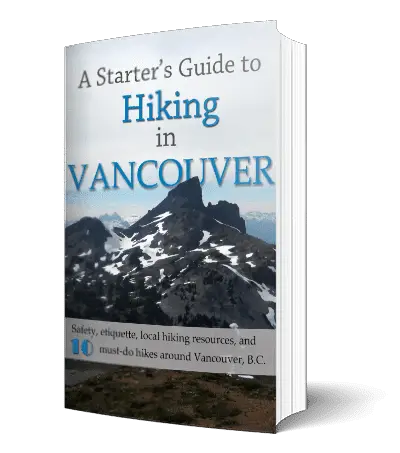 A Starter's Guide to Hiking in Vancouver.
Guides for 10 amazing hikes near Vancouver
Hiking safety and trail etiquette
Resources, hiking gear overview, and more!
---
Outdoor Vancouver Apparel
---
---
Join Our Monthly Newsletter
Be the first to know about new hiking guides and stay up to date on local outdoor news by joining over 9,000 people on our free monthly newsletter.