Description
Show your love for the North Shore. The Women's Racerback Tank Top is made from ultra-soft bamboo jersey. A fashionable tank with generously cut arm openings and a slim racerback.
Bamboo's inherent characteristics make it naturally moisture wicking without the need for chemical treatments. This allows the fabric to be washed a multitude of times without negating its absorbent properties. This is achieved by the microscopic gaps that permeate the fabric's fibre allowing moisture to be rapidly absorbed.
Bamboo is hypo-allergenic and UV resistant. This allows individuals with the most sensitive skin to feel comfortable year round.
Best of all, bamboo is easy on the environment. It requires no fertilizers or pesticides for its cultivation and grows quickly without depleting the soil. As an added benefit, bamboo's intrinsic anti-bacterial qualities repel odours and toxins.
70% Rayon from Bamboo
30% Organic Cotton
PRE-SHRUNK
PRE-WASHED
Take a Hike Foundation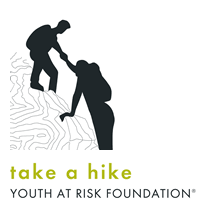 $1 from every sale in our shop goes to the Take A Hike Youth at Risk Foundation! Based in Vancouver, Take a Hike is a full-time alternative education program that engages at-risk youth through a unique combination of adventure-based learning, academics, therapy, and community involvement.
.