Description
*Clearance item – available while stock lasts only!
This Unisex Tank Top is made from ultra-soft bamboo jersey.
Bamboo's inherent characteristics make it naturally moisture wicking without the need for chemical treatments. This allows the fabric to be washed a multitude of times without negating its absorbent properties. This is achieved by the microscopic gaps that permeate the fabric's fibre allowing moisture to be rapidly absorbed.
Bamboo is hypo-allergenic and UV resistant. This allows individuals with the most sensitive skin to feel comfortable year-round.
Best of all, bamboo is easy on the environment. It requires no fertilizers or pesticides for its cultivation and grows quickly without depleting the soil. As an added benefit, bamboo's intrinsic anti-bacterial qualities repel odours and toxins.
70% Rayon from Bamboo
30% Organic Cotton
Take a Hike Foundation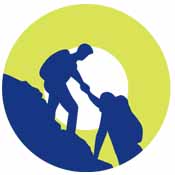 $1 from every sale in our shop goes to the Take A Hike Youth at Risk Foundation! Based in Vancouver, Take a Hike empowers youth who experience vulnerability to change the trajectory of their lives with a full-time mental health and emotional well-being program embedded in an alternate education classroom.