Ashleigh McIvor will be representing Canada in the 2010 Winter Olympics in the ski cross, which is a new sport appearing at the Olympics for the first time. Ashleigh, born in Vancouver and raised in Whistler, is the 2009 World Champion in ski cross and is looking to grab gold in her home town next February.
At 26, Ashleigh has already amassed an impressive resume. On top of her current World Championship, she:
was the first person named to the Canadian Olympic Freestyle team
made her runway modeling debut in New York City at an event Vail Resorts put together called "Skiing is Sexy"
has competed in the X-Games
and, is an avid surfer, mountain biker, and dirt biker.
She has also teamed with Tourism BC and is the spokesperson for the Great Mountain Giveaway, where one lucky winner will have the opportunity to bring 19 friends to share in a VIP skiing experience at one of 13 ski resorts across British Columbia. As she connects with snow lovers across North America to promote the contest, I had the opportunity to speak with Ashleigh:
You started your career in alpine ski-racing and made the switch to ski-cross in 2003. What drew you to the sport?
The intensity, and high adrenaline factor. It's a different kind of adrenaline competing head to head.
Being from Whistler, do you feel like you have home-field advantage in the Olympics, or added pressure to perform?
It's a little bit of both. Overall, I'm trying to channel it as a positive. I mean, it can be nerve-wrecking with more eyes on you for sure, but I'm trying to turn it into a positive, and to make everyone proud.
What has been the most memorable moment of your career thus far?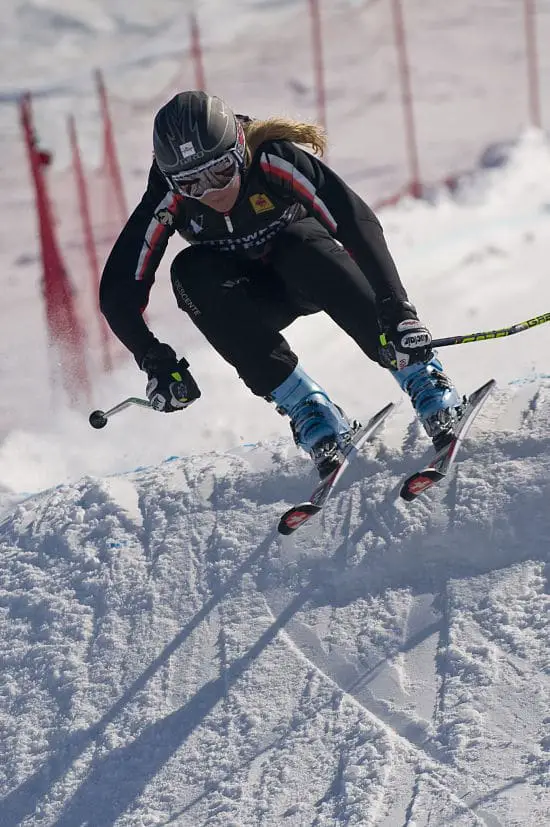 Winning the 2009 World Championship, hands down. It felt like all the years of hard work had finally paid off.
One of the most painful moments to watch from the last winter Olympics came in the boardercross, when American Lindsey Jacobellis fell on the final jump of the course as she tried to land a method air, costing her the gold medal. Do you have any plans to bring that kind of flash to the ski cross?
No, for me its all about going fast. I recently heard someone say that Lindsay didn't even regret that. That if she had to do it again she would, but she would just land it. I used to crash a lot when I first got into ski cross. When I got  into the lead I would say out loud to myself 'Stay on your feet. Stay on your feet!', so maybe I'll be saying that at the Olympics.
You're also into mountain biking, dirt biking, and surfing. Growing up in Whistler, the first two I can understand,  but how did you get into surfing?
I started surfing off the coast of Vancouver Island in Tofino. People don't realize what great surf there is to be had. The water isn't even that bad temperature wise, and on top of it all you have the gorgeous west coast rain forest.
Tell me a bit about the contest, the Great Mountain Giveaway.
It's the biggest ski prize ever given away by Tourism BC, and maybe the largest ski prize ever. Basically, one winner and 19 friends get a 5 day VIP treatment at one of 13 ski resorts of their choosing in BC. Depending on my schedule, I may be meeting the the winning group for a tour around the mountain.
Which resort would you choose? Have you skied them all?

I have, and Revelstoke and Whitewater are my favorites.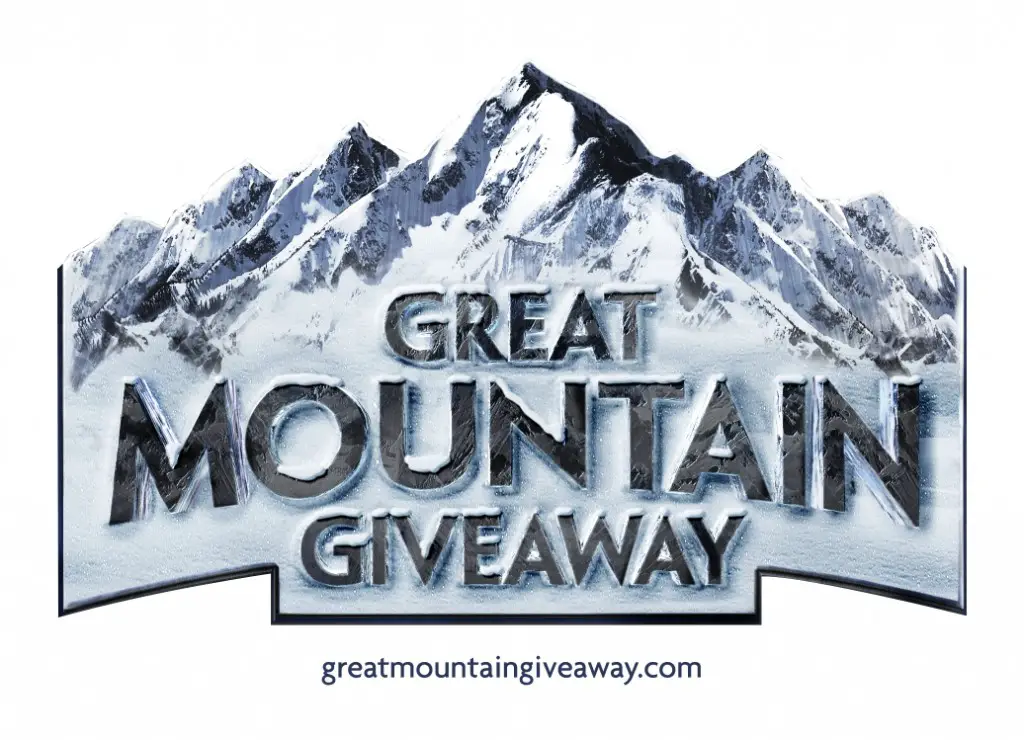 Enter the Great Mountain Giveaway here.
"One lucky winner will have the opportunity to bring 19 friends to share in a VIP skiing experience at one of 13 world class ski resorts across British Columbia. Winners will pick their own prize: ranging from exclusive mountain access, to having no lift lines and their own mountain personal guides at Whistler Blackcomb. Each of the 13 mountains offers its own unique world class experience."
Thanks to Tourism BC and Ashleigh. We wish her all the best in 2010!