---
Current Trail Closures around Vancouver and Southwest B.C.
Last update: 9:50 am, July 27, 2021
On this page we will do our best to keep a current list of all known trail and park closures in and around Vancouver. We'll also use this page to keep track of any trail restrictions that are seasonal or temporary (ie, winter closures, trail maintenance, or B.C. Parks' day-use passes).
If you are aware of a trail closure that isn't listed below, please let us know by emailing info [at] outdoorvancouver [dot] ca or sending us a message on Twitter. You can also leave a comment at the bottom of this page. Thanks, and safe hiking!
---
BC Parks Day-use Pass System (2021)
To prevent crowding and over-use at some of B.C. Parks most popular destinations, a Day-Use Pass system is being implemented in 2021, from June 23 – Oct 22. Affected parks in the Vancouver area are:
Visitors to these parks will need to reserve free day-use passes ahead of time. The passes can be reserved one day (starting at 7am) in advance of the trip, and can be reserved online.
If you have a camping reservation, a separate day-use pass is not required.
To reserve day-use passes or learn more, visit the B.C. Parks website here.
---
Current Trail Closures
North Vancouver
---
Tri-Cities
Buntzen Lake > Swan Falls Trail – "Due to a rockslide, there's no pedestrian access on Powerhouse Road between North Beach and Buntzen Dam. Swan Falls trail is also inaccessible to hikers at this time." Read the current updates on the B.C. Hydro website.
Colony Farm – "​The western perimeter trail at Colony Farm Regional Park is closed until early 2022 to serve as a temporary staging and storage area for the Trans Mountain Expansion Project." More details on Metro Vancouver website.
---
Fraser Valley
Sumas Mountain Regional Park (Abby Grind) – Closed effective Saturday, July 24 due to extremely dry conditions. Check the latest from the FVRD website.
---
Pemberton
Stein Valley Nlaka'pamux Heritage Park – Fully closed due to COVID-19. Latest details from B.C. Parks here.
---
---
B.C. Recreation Sites and Trails
See here for a full list of current closures across the province.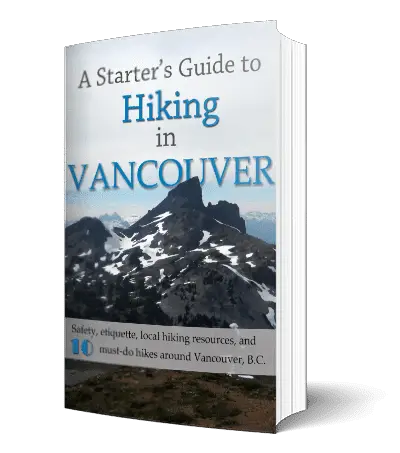 A Starter's Guide to Hiking in Vancouver.
Guides for 10 amazing hikes near Vancouver
Hiking safety and trail etiquette
Resources, hiking gear overview, and more!
---
Outdoor Vancouver Apparel
---
---