Deals, Products and Companies
This category contains all the posts related to local companies, and to products and gear. This may include gear reviews, new products on the market, sales, gear swamps, and contests that are running on Outdoor Vancouver.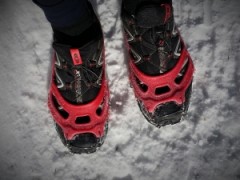 The Kahtoola MICROspikes are a slip-on traction system that are great for trail running in compact snow. They are lightweight, packable, and provide great traction. The nice thing about the MICROspikes is they are nice and light, fold-able, and easily fit into my hydration pack when I don't need to wear them. They'll even fit into a pocket.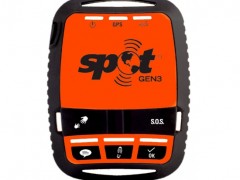 If you're heading out into the backcountry, its nice to have the reassurance that you can let search and rescue know your whereabouts if you're facing a life-threatening situation. SPOT has been a leader in GPS tracking technology, and the SPOT Gen3 is the latest addition to the SPOT family of personal GPS tracking beacons.
The Canada Goose Hybridge Lite Jacket is a great addition to any outdoor-lovers winter gear collection. Rated for temperatures of -5 to +5 Celsius, this 800-fill white duck down-insulated jacket is great for active wear or layering. Canada Goose jackets have been used by arctic and antarctic researchers and explorers for over 50 years (just envision those big bright […]
---
Through rare photos and personal essays, Climbing Fitz Roy, 1968 tells the tale of a six-month excursion to Patagonia, Chile, that changed the lives of five rock climbers dubbed the "Funhogs"—Yvon Chouinard (founder of Patagonia), Doug Tompkins (founder of The North Face/Esprit), Dick Dorworth, Chris Jones and Lito Tejada-Flores. The 1968 Fitz Roy climb would impact the […]
Need some new outdoor clothing for the winter season? Everyone loves Arc'teryx, but we all know its a bit spendy. Well, this weekend is your chance to scoop up some Arc'teryx gear at their upcoming factory sale in North Vancouver. You can save up to 70% off discontinued items (and an additional 10% off any […]
Full disclosure: I'm a huge fan of Icebreaker clothing. I first got my hands on some gear last year and have loved it for running, hiking and snowshoeing. I also made sure to gear up my son with some nice Icebreaker merino wool socks and toque for his first skiing lessons last winter. The merino […]